Sixth Form News & EVENTS
Keep abreast with all the News and Events happening in the Wyedean School Sixth Form department. Updated on a regular basis, we aim to bring you more news, events, clubs and those extra-curricula activities that help make Wyedean Sixth Form a happy and exciting place to be.
NEC Skills Show 16.11.17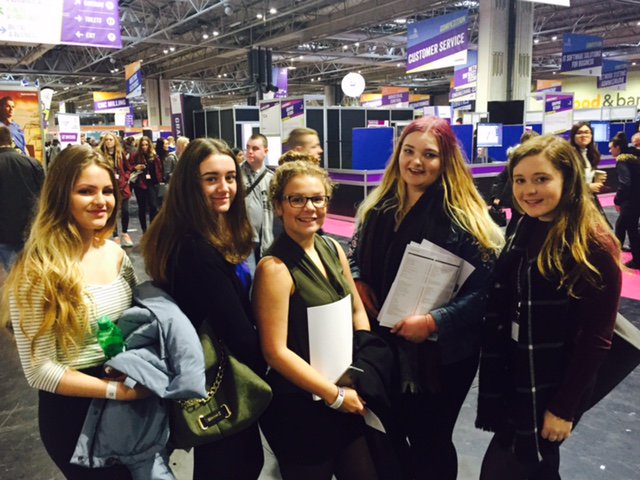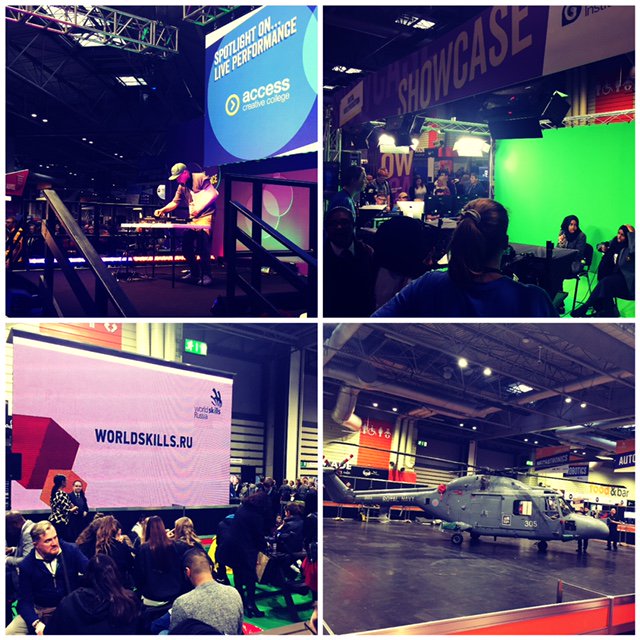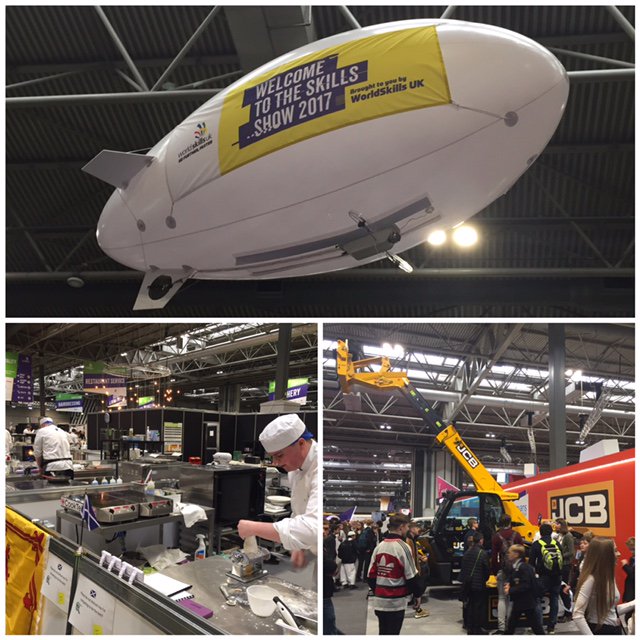 Sixth Form Enrichment: great start on the herb bed! 18.10.17
Art discussion today with Steve Thompson as part of our Lecture Series. There was more than three of us, I promise. 17.10.17
DebateClub Great 6th Form #Enrichment session. Sophistry free zone! 12.10.17
Everest Challenge 21-07-17

Well done to those who took part in the Everest Challenge. You showed superb effort and raised £120 for Cancer Research. Mr Lane
TEFL 21-07-17
Well done to all those who completed their TEFL qualification on Thursday! It was a great two days. We had 16 students who completed a rigorous two day course on Teaching English as a Foreign Language.
Retro Sports Day 14-07-17
Fantastic week with the new Year 12s. Retro sports day was a great way to end. Shame I lost the 50 sprint, badly. Next year maybe ...pic.twitter.com/2jlGZGolQx
Ambassadors' presentations 11-07-17
Wonderful presentations from the 6th Form Ambassador applicants, today. Great to have the new Year 12s voting. Lovely atmosphere.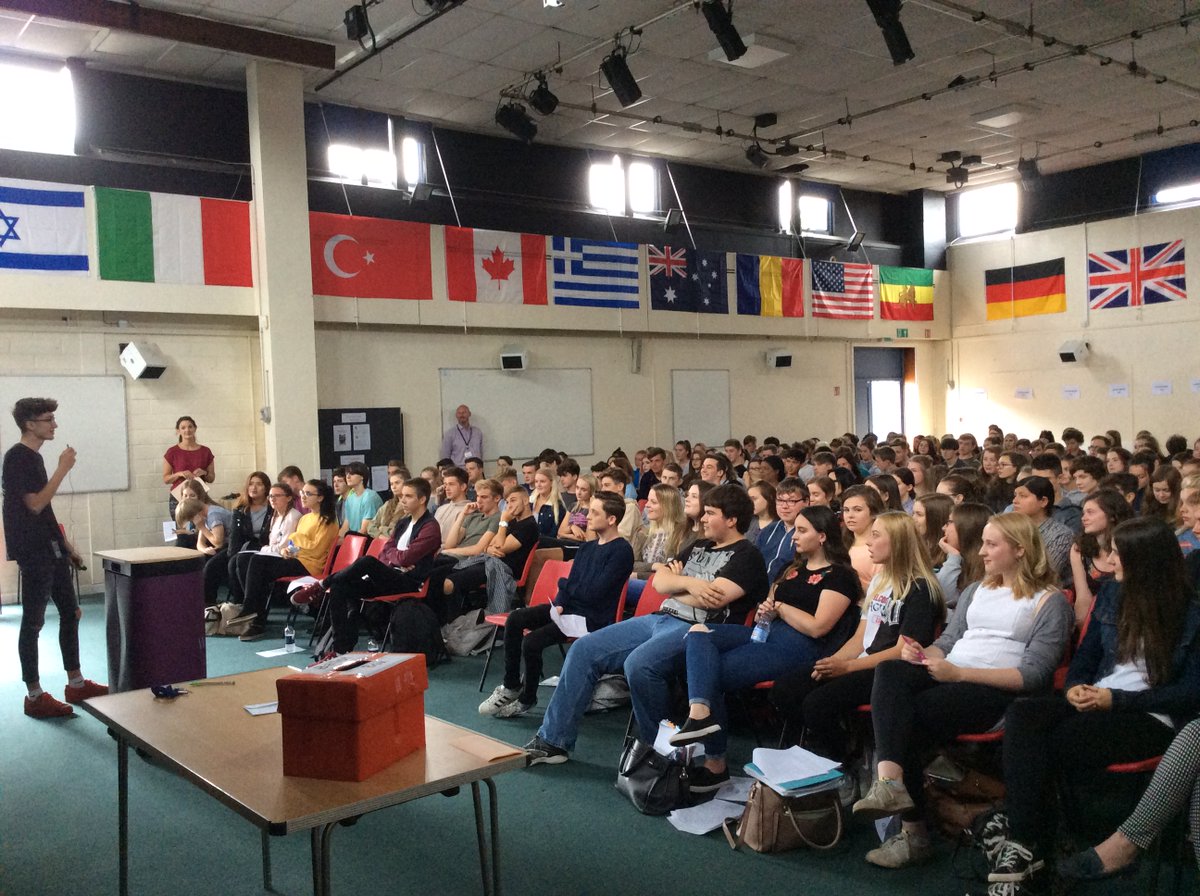 Wyedean Mock Election Results
'Excellent' by Alps POSTED: 22-05-2017
Wyedean Sixth Form's reputation continues to grow thanks to confirmation that its A-level results over the past three years have been classed as 'Excellent' by Alps. Even more impressive are the most recent A Level successes, where results deemed as 'Outstanding' saw the school placed in the top 10% nationally for the years 2014/15 and 2015/16. The Alps accolade demonstrates the work ethic and diligence of staff and students at Wyedean Sixth Form over the past three years.
Many students are now studying at Russell Group universities, including Oxford, or higher level apprenticeships.
Crucial to the school's success has been getting the right students on the right courses. The school devotes impressive levels of time and resources on discussing students' strengths and aspirations before they enrol and guiding them towards the most appropriate courses. Wyedean also benefits from having a highly experienced and knowledgeable teaching staff who
understand their courses inside out. This, combined with a great attitude from the students, has created a recipe for success.
Director of Sixth Form, Johnathan Lane, commented that, "At a time of educational uncertainty, especially in the local area, we are delighted to have received such positive news about our A-level results. This hasn't happened by accident. It's a combination of a highly skilled and knowledgeable subject staff delivering to an ambitious and dedicated student body."
As well as offering academic rigour, Wyedean Sixth Form is also keen to offer an enriching experience. Trips are run to Auschwitz and the UN; work shadowing is done in the summer term and extra-curricular clubs are run on Wednesday afternoons. Wyedean is currently taking steps to become a 'World School' in 2018 by offering the International Baccalaureate.
The oversubscribed school is still accepting applications for September 2017, but places on courses are limited due to high demand. You can contact the Director of Sixth Form via email for the latest information.
Johnathan Lane - Director of Sixth Form
W

yedean Results in Top 25% Nationally Posted: 04-04-2017
This spring we received our letter from Alps Data Analysis Service c
ongratulating teachers and former students for our outstanding results over the past three years. Our results put us in the top 25% of schools nationally. Even more remarkable is the fact that our results over the past two years put us in the top 10%. Well done to all Sixth Form staff and students, past and present.
Johnathan Lane
Assistant Principal and Director of Sixth Form
Wyedean Volunteering Group

Posted: 16-12-2016

Wyedean's Volunteering Group were able to donate toys, books and clothes to Bristol Children's Hospital as a result of the kind thoughts and donations of the local community. The Sixth Form team presented staff with the items on Thursday 15 December, much to the delight of the children. They were grateful and surprised in equal measure. The students walked away feeling very satisfied with what they achieved and also grateful for the lives they enjoy.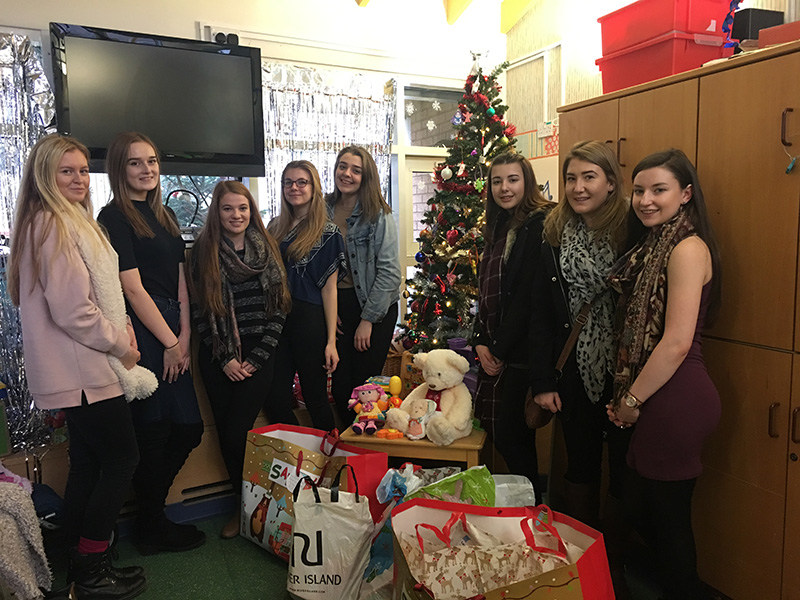 Visit by Baroness Royall

Posted: 25-11-2016

Our students were delighted to hear about the work of Baroness Royall in the House of Lords. The students asked excellent questions and learned a great deal about Brexit, the state of politics and the work of the Lords.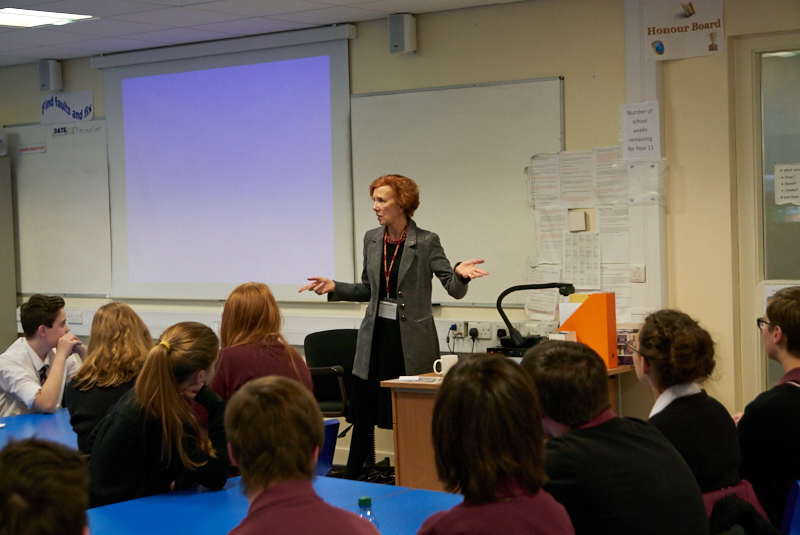 USW Visit.

Posted: 25-11-2016

Thank you to Dr Lee Thomas, from the University of South Wales, for enlightening our students about advertising techniques and debates surrounding the subject. Very interesting.
"The Big Bean" grand opening

Posted: 21-11-2016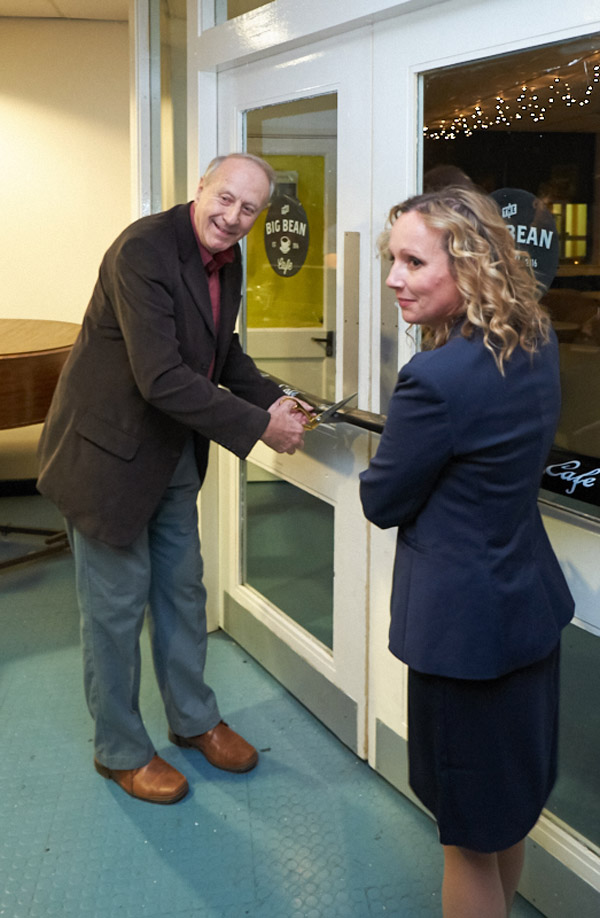 We are pleased to announce the official opening of our Sixth Form café "The Big Bean". Well done to Ms Lewis and the Hospitality students for turning your vision into reality. We look forward to welcoming our new Year 12 students and making them a hot chocolate!