Ethos, Values and Vision
Our Mission:
Aspire together, Achieve together. Wyedean is an academic, innovative and nurturing outward-facing global school committed to World Class C21st learning, lifestyle & wellbeing for our confident global citizens believing in a sustainable future as a local school in a global community.
Our Vision:
To engage through compelling teaching and learning, all of our young people, in an unparalleled educational journey as innovative learners in knowledge, creativity, digital and global education. We aim to turn dreams into futures.
Our Values:
We value and celebrate in our school community: the highest standards of conduct, academic achievement, alongside the development of caring, open-minded, principled, reflective, inquisitive, creative, wise, balanced, risk taking & knowledgeable critical thinkers.
The Wyedean Way is...
Wyedean School, overlooking the Welsh border near Chepstow, is a popular, oversubscribed school in the area, drawing students both from Gloucestershire and Wales. The school opened on its present site in 1976 and grew to around 125
0 students with a very successful Sixth Form of around 300. In 2011 the school became a stand-alone academy convertor but still continued to work closely with its networks in the Forest of Dean, Monmouthshire and Gloucestershire. Wyedean School has always been very heavily engaged with the local community ensuring a very strong relationship supporting parents & carers as well as community groups. The catchment area for the school is truly comprehensive with areas of high affluence, social housing and the local army base, the home of 1st Rifles battalion. The school prides itself on the calm and purposeful learning atmosphere around the campus as a key feature of the "Wyedean Way".
Wyedean School only ever received "Good to Outstanding" in previous OfSTED inspections. In October 2013 Wyedean School was graded at "Special Measures" in its scheduled autumn inspection from OfSTED. The school's response and leadership to this huge shock merited a remarkable response. In less than one year the school was declared to be "Good" under the November 2014 OfSTED inspection through the herculean efforts of staff to ensure core priorities were not only efficiently conceived and effectively carried through but they had a deep impact on the education of all students at Wyedean School. Staff verdict on the Oct 2013 OfSTED was not only that this was a "wake up call" but also the necessary "call to arms" needed by the school. GCSE results in the summer of 2014 saw A*-C (with English and Maths) rise to 70%. Remarkably the number of A Level A*-B grades in summer 2015 went to a school high of 62% outperforming many successful grammar schools in the area. Nearly 90% of Year 13 students in the cohort applying to university and obtaining either their 1st or 2nd Higher Education choice. The school used its membership of PiXL, its school improvement partnerships and a sharper focussed strategy on learning as part of the foundations of this turnaround.
In the summer of 2015 the Leadership Team, under the new Principal, Rob Ford, came in with the brief from governors with the target of Wyedean School to be a high performing school in all educational outcomes and a beacon of excellence in the local area working towards achieving "Outstanding" in its next OfSTED. The preliminary work the new Leadership Team undertook in the summer transition laid the necessary foundation work including a robust quality assurance system and a focus on the school's values and vision which also meant a new motto for the s
chool reflecting the new approach; "aspire together, achieve together". It was clear to the new Leadership Team that from the hard efforts of all staff throughout 2013-15 there had to be a specific focus on "positive school culture" to ensure all staff, no matter what the role or title, wanted the very best for the students in our care and felt that this was their primary goal. There was a complete change in how leadership was seen in the school with a commitment to distributive leadership and leadership with moral purpose at all levels. Simon Sinek's work, "Start with the Why?" underpinned this new approach to get all staff being a part of distributed decision making as the school moved to a much more transparent culture.
The Leadership Team also linked well-being strongly to its approach on positive school culture including simple ideas such as asking staff not to exchange work related emails late at night and on the weekends. In the autumn of 2015 Wyedean School linked up with a group of principals in Virginia, USA to discuss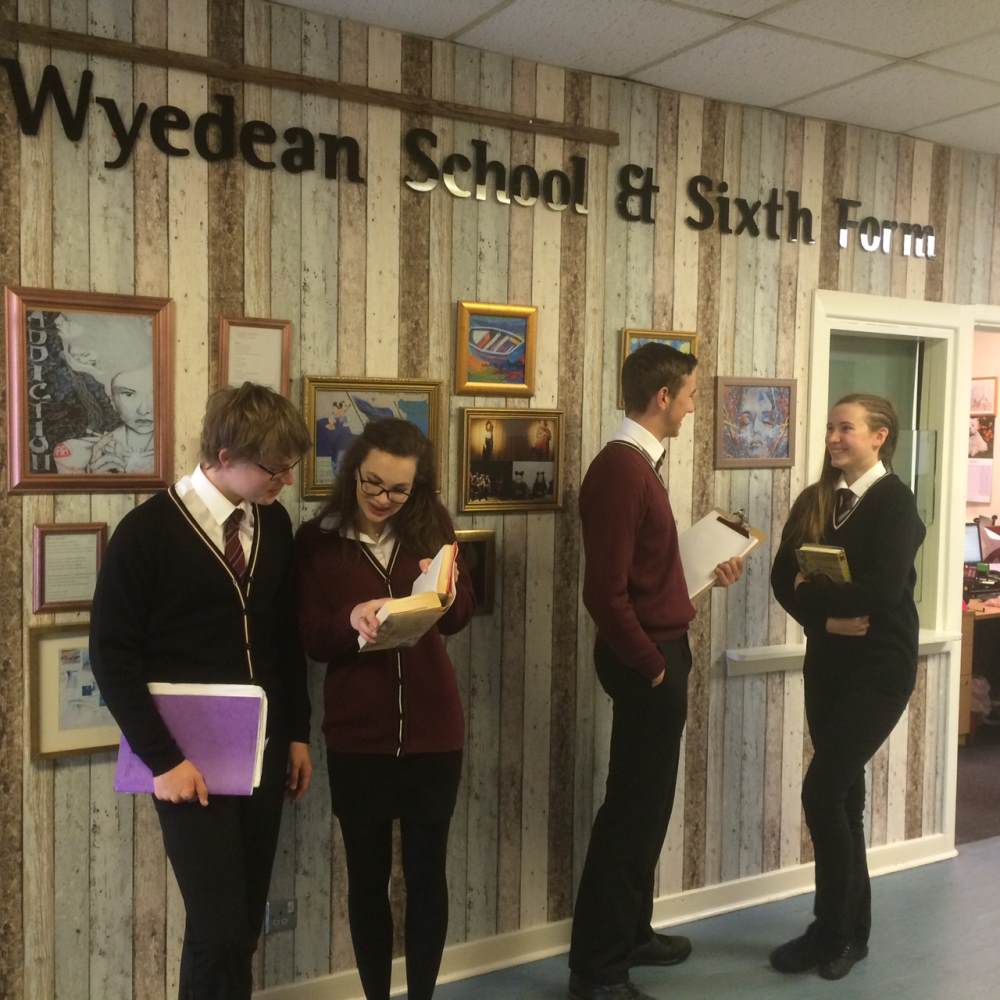 the relative impact of positive school culture and the philosophy of sustained improvements and outcomes in American schools. A programme that is now well established and growing between the UK and US networks of the schools involved. In the autumn of 2015 recognition of Wyedean School's significant improvement came as the school was invited by Sir David Carter, the then South West Regional Schools Commissioner, to join his "Race to Outstanding" group of South West schools. These types of partnership and networks are important to the future of how Wyedean continues to develop as a high performing school.
The most significant change at Wyedean has undoubtedly been its embrace and championing of 21st Century innovative learning as part of raising and challenging aspirations of every student. We created three learning strands to go across the curriculum and key stages as well as to link up transition work with our primary schools. These are: Digital Learning; Global Learning and Creative Learning. Three coordinators were appointed with a developmental brief and the results have been extraordinary. Digital Learning has seen a surge in the use of social media to promote the school and showcase learning. A range of educational apps have significantly improved communication, homework and learning. Global Learning has seen compelling opportunities in school created that has allowed students and staff to work with their peers in countries over Skype Classroom or our Moodle ranging from Canada, USA, Russia, Europe, South Africa, India and Indonesia.
Our work with Lycee Georgi Ashkai in Moldova a particular success story and recognised as such by the British Council. We are a Confucius Classroom hub and we have Mandarin lessons here, for parents and in our primary schools. Latin and Critical Thinking are also part of this curriculum enrichment. Our commitment to Creativity has transformed learning through initiatives such as our learning garden, greater commitment to the arts and our summer Creativity Festival.
In 2015 we joined the highly respected School Improvement and Partnership Network - Challenge Partners. Wyedean School is a member of the North Wiltshire teaching alliance as part of its Challenge Partners membership. Challenge Partners has over 350 high performing schools across England and an outstanding record of school improvement training and network opportunities. In November 2016, Challenge Partners reviewed the school over a three day period and graded the school as a very solid 'good' with many areas of excellence. In November 2017 Challenge Partners rated the school as "Good", a view echoed by Ofsted when they visited the school in January 2018 as we continue to a "Good" school. In 2018 Wyedean School was invited by the International Baccalaureate World School to join a small group of pilot schools and we have become an IB World Candidate School offering the IBCP by 2019/20. We are committed to providing World Class 21st Century learning for all of our students, the current and the future. Wyedean School continues to develop. Students, community and staff share the goal of Wyedean to be a high performing school and ensure the bar is set very high for our aspirations and the transformational education we want here in our corner of the English-Welsh borders.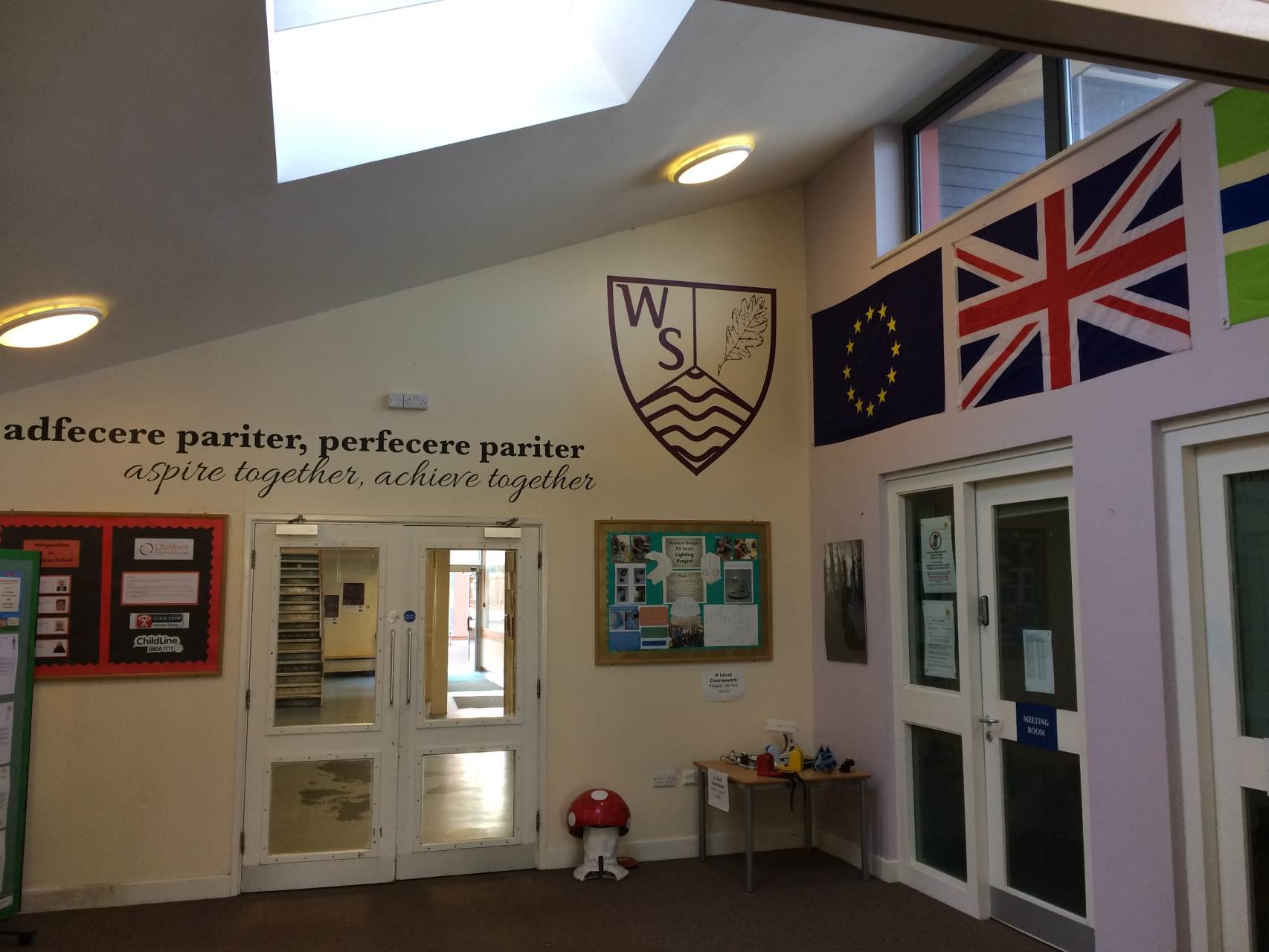 Report Card
Interim Principal: Gwennan Jeremiah
Senior Vice Principal tbc
Chair of Governors: Andy Lord
Location: Forest of Dean, Chepstow, Gloucestershire
Intake from Gloucestershire and Wales
Founded: 1973
11 - 18 academy
1100 students (300 in the Sixth Form); 130 staff
NCSC Cyber Schools Hub Spoke School
Confucious Learning Hub
Members of Challenge Partners - Challenge Partners Review (November 2018): Good
DfID Global Learning Programme Lead School
British Council Ambassador School
Classics for All - Latin/Classics Centre for Excellence
UNICEF "Rights Respecting" School
OfSTED (2018): Good
IB World School Candidate 2018-2020
2015-17: Member of RSC South West "Race to Outstanding" group of schools
Famous alumni
JK Rowling - Author
Ross Hawkins - BBC journalist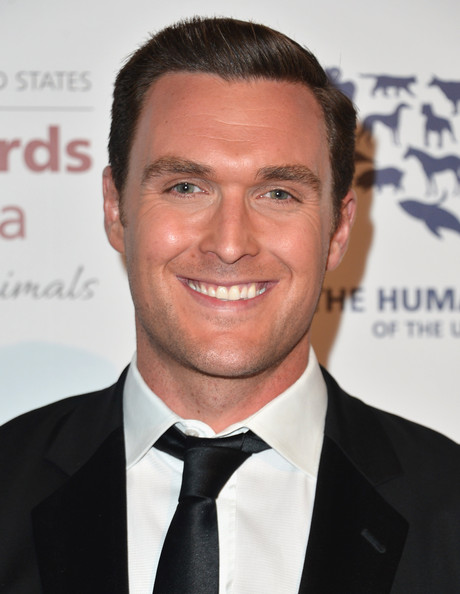 Owain Yeoman - Actor