Wyefest 2019
With summer festival season well under way, Wyedean students were treated to the inaugural whole school 'WyeFest' on the 22 July. Building on the success of Year 9's end of year festival in 2018, Head of Year 10, Marie Groucott, decided go one better - making the festival bigger, better and open to all students.
Inspired by scenes at Glastonbury, Wyedean students were treated to an end-of-ear spectacle involving music, giant inflatables, face painting, tie die head bands, photo booths and a barbeque. Teachers put aside their whiteboards and pens for the day and instead organized retro fete entertainment such as coconut shies, hoola hooping and jenga.
Despite the previous day's rain the event took place in glorious summer sunshine which was doused by the fire service playfully drenching staff and students alike. Even that couldn't dampen spirits!
New Principal, Gwennan Jeremiah, commented that is was a wonderfully inclusive day with something for everyone and it was fantastic to witness students engaging with each other and celebrating the end of the academic year in style.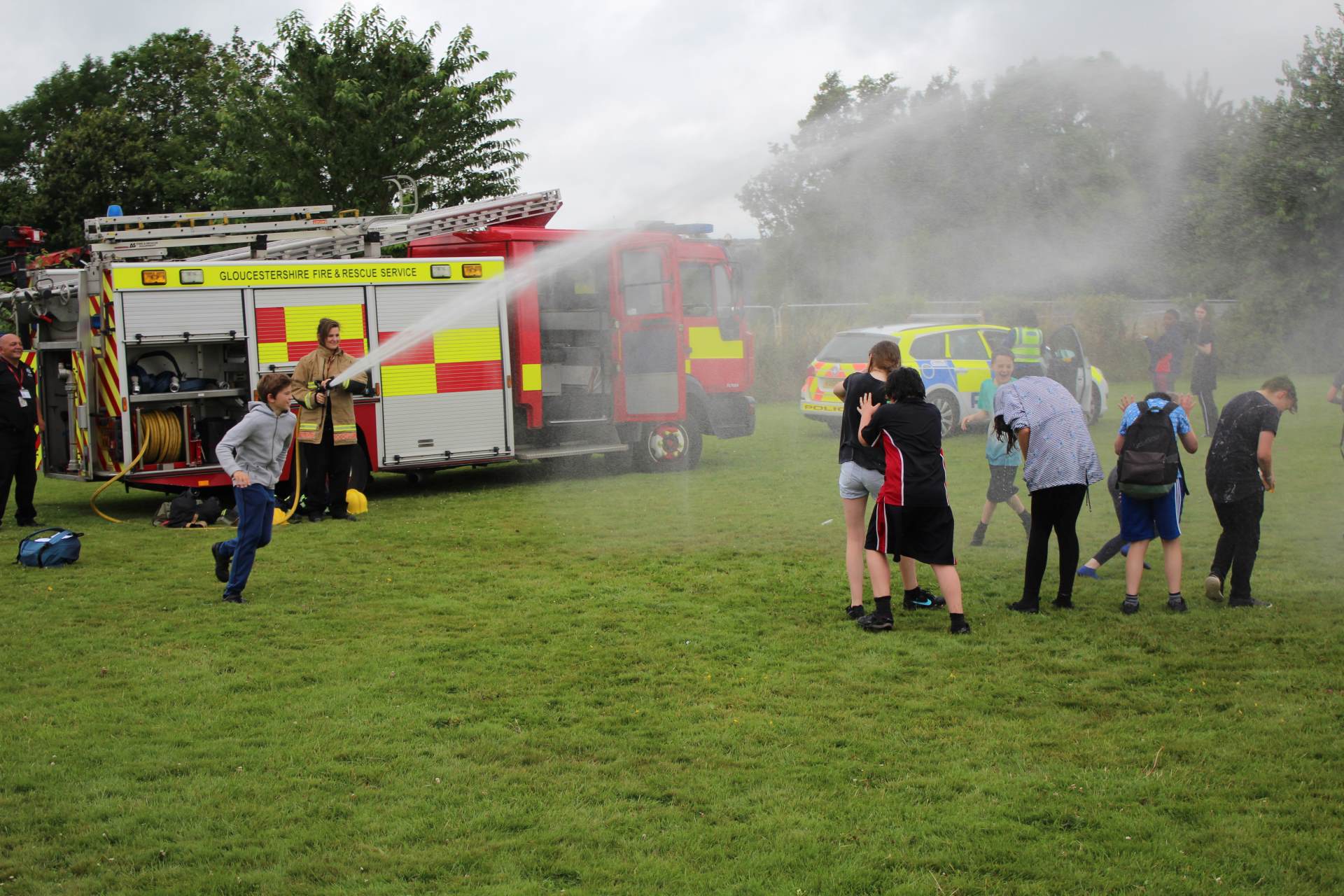 Chloe Rayworth in Year 9 felt that it was a "amazing to get the whole school together. It was a chance to enjoy each other's company without the pressure of work." Kyran Grant and Elijah Coles commented that the day was "really enjoyable" and were "looking forward to the same again next year".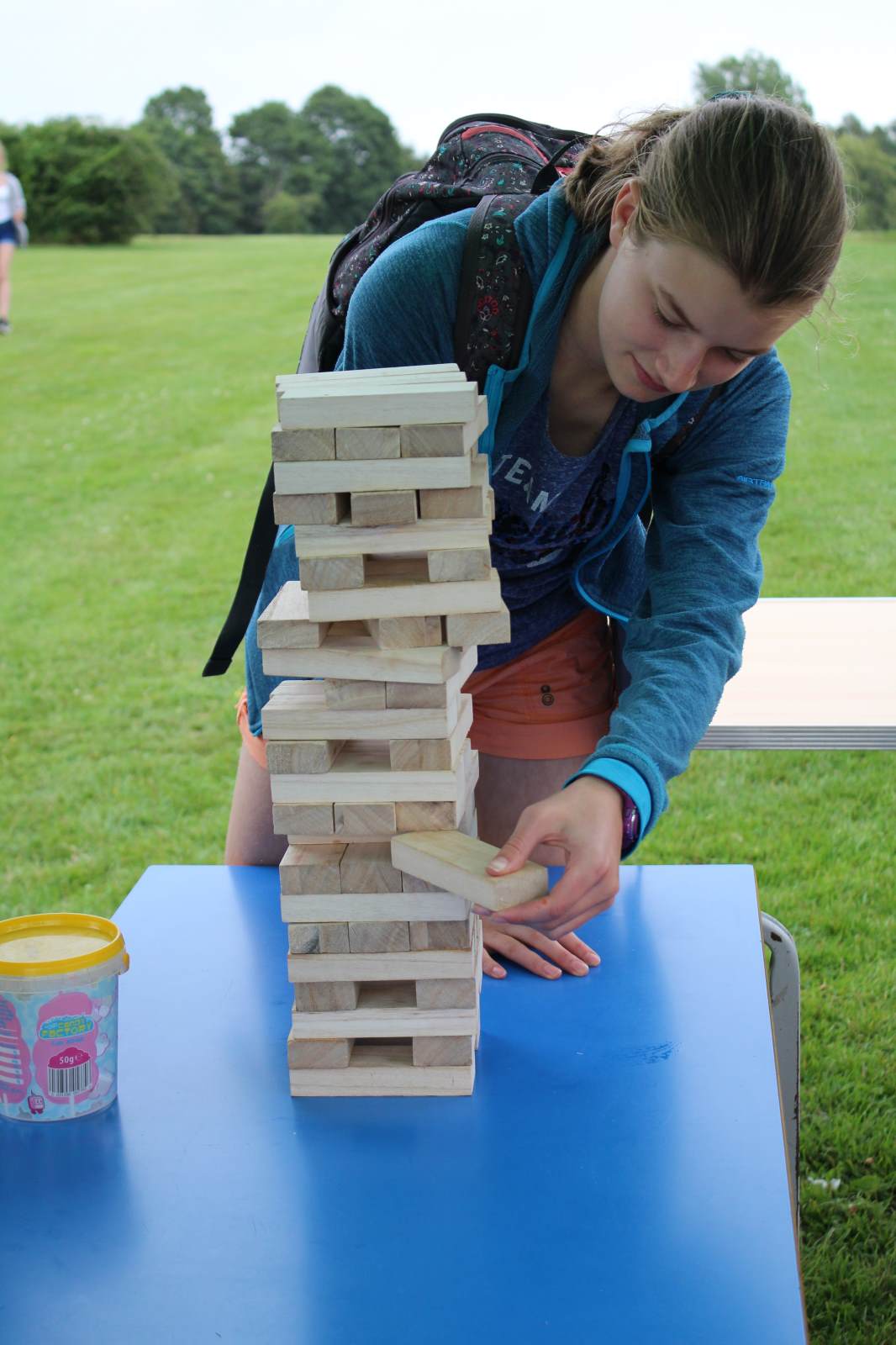 WyeFest provided a glorious full stop to another successful academic year and an introduction to what will hopefully be a wonderful summer holiday for all at the school.