County Football Finals @ Rednock School 27th March 2017
The girls played some great football throughout the tournament, winning 2 games and drawing one to qualify for the semi-finals. Unfortunately they were unable to overcome a strong team from Severn Vale and lost 2 – 4 in a very competitive semi-final match.
Squad: Cerys Pinchard, Eve Jones, Ellen Stephens, Abbie Hayes, Mischa Pow, Emily Tsui (Year 11); Ellie Liddington (Year 10); Laura Kwiatkowska (Year 9). Layla Howells was unable to take part in finals due to Welsh football commitments but was an influential member of the team in the district qualifiers.
The year 11 girls have been excellent ambassadors for girls' football over the last 5 years. They have qualified for the county finals each year and have been a credit to the school in all tournaments. You will be missed!
Under 16 Girls' Football Squad – County Finalists 2017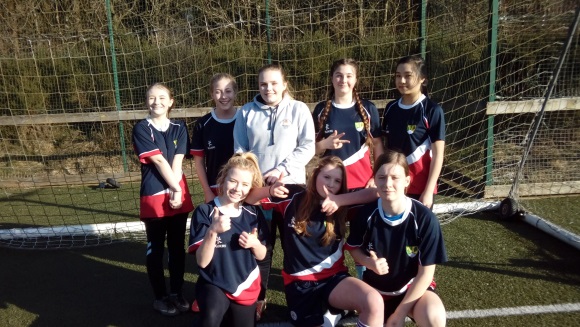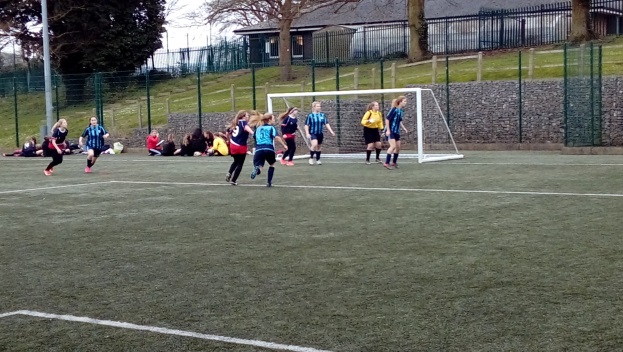 Under 14 Girls' Football Squad – County Finalists 2017
The team played well in all 3 games but was unable to record any wins. The girls fought well in all games and worked well as a squad.
Squad: Christina McComber, Corentine Dumond, Georgie Morris, N'kia Carroll (Year 9); Grace Day, Emily Whitehead, Katie Peacey (Year 8); Emma –Jane Smith, Emma Clarke (Year 7)