Cyber Schools Hub
Overview
Wyedean School is pleased to announce that we are now part of the National Cyber Security Centre- Cyber Schools Hub. This will provide many opportunities to students and will allow us to extend the curriculum in Computer Science. We advise that parents and students follow the Twitter page @wyedeancomputes where we will be offering clubs, workshops and extended learning opportunities to students.
Cyber club runs every Wednesday 3.20 - 5.20 in P17, all students are welcome.
Please find below the latest news
RCCU Event 28.06.18
As part of the NCSC Cyber School Hub, the Computer Science students at Wyedean School had a very special event run by the Regional Cyber Crime Unit. This event provided many learning opportunities for our students and provided invaluable information about Cybercrimes and preventions.
Student Feedback and Reflection
"Thank you for educating me on the consequences of Cyber Crimes. T
he scenarios made me more aware of the implications and dangers. I feel I can protect myself in the future and use my gained coding abilities to help and support others".
Jazmine Preece Year 10
"I was really inspired by the event and want to now follow a career in coding and cyber prevention
. It expertly demonstrated both the dangers of ethical and non-ethical hacking, but also the potential to do good in this world. The visitors weren't intimidating and never shamed us based on our answers. They were all very friendly and inspiring!"
Dylan Hughes Year 10
"The opportunity allowed me to fully consider the implications of Cyber Crimes and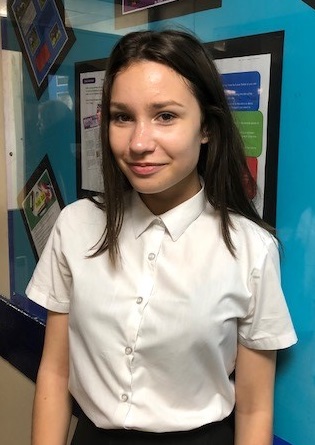 Preventions. In the future I will aspire to use my coding skills to the full advantage".
Bethany Rodgers Year 10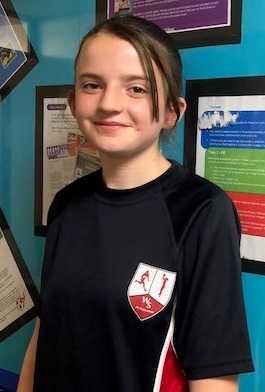 "I learnt how I need to be careful when using hacking material for illegal use. I would like to thank the team for coming in to talk to us and educating us on how to stay safe and use coding skills in productive ways. It will benefit my future and I would like to learn how hack ethically!
Rosenwyn Rees Year 9
"I would like to take this opportunity to thank the cyber police for coming in, it helped me
really understand how to protect myself. In the future I would like protect others from Cyber Crimes and I am really inspired to work in Cyber Security".
Callum Tucker Year 9
"I learnt how to be more careful when it comes to simple hacks and why it's so dangerous to
hack into personal documents. I also learnt how to keep my personal information safe from the outside world. I would like to say thank you for the experience, to learn about the dangers of hacking and how to try to
prevent it in the future".
Izzy Sands Year 10
"The RCCU event taught me how to protect myself online while still doing what I enjoy. Thanks Computer Dudes- please don't bash my doors down! J
Luke Connor Year 10
"The talk from the RCCU allowed me to really have an insight into potential cyber jobs and how easy it is to be hacked in this day and age. I know how to protect myself now and use my coding skills for good."
FInnley McNeil Year 10