2016 - 2017 Curriculum
New GCSE grading
GCSE content and grading are in their second year of the process of being overhauled as directed by the government. New courses in English and Maths have already started for our current year 11s, with a second wave of new subject qualifications starting for current year 10s and the third and final wave of new qualifications to be introduced for the current year 9s. This means that current year 10s will study a mixture of current and new GCSEs. Current year 7, 8 and 9 students will study only new GCSEs.
As the content of these subjects change, so does the grading system. It changes from A* to G grades to 9 to 1. How these grades relate to each other is shown to the left.
According to the DfE a goo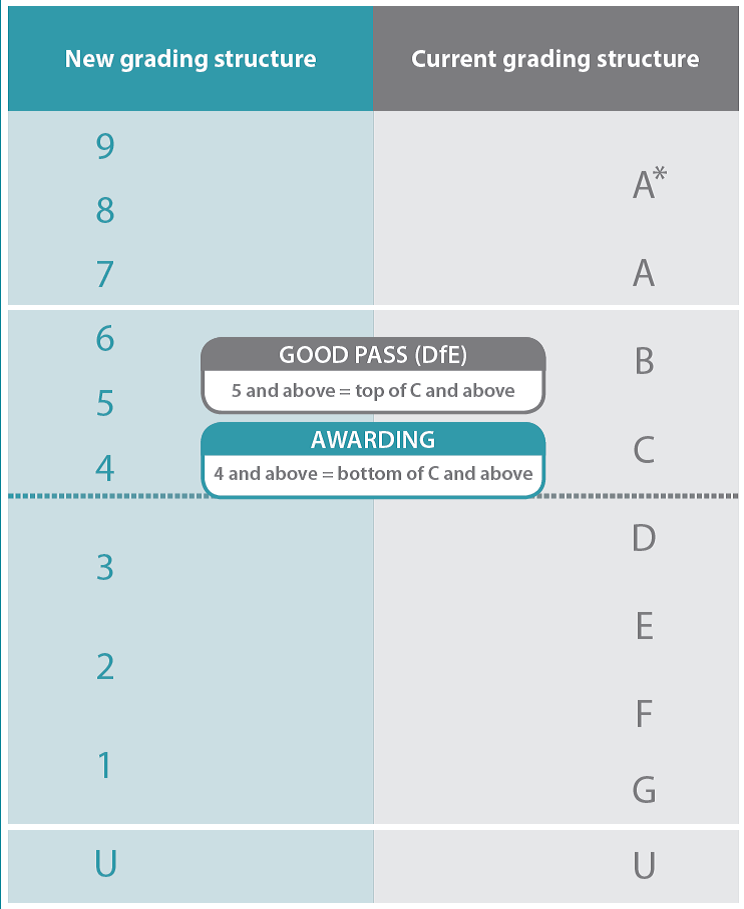 d pass is currently considered to be a C or better. When the new grading structure comes in a good pass will be a grade 5 or better.
As a school we recognise that progress is as important as attainment. A grade 5 or C grade is not a good pass for a student who should have achieved an A; conversely a D grade or grade 3 may well represent good progress for some students. We are pleased that the government also recognises that and will be using student progress to measure schools' effectiveness from September 2016.
Reporting
Please click HERE to download the Behaviour for Learning information