INTERNATIONAL LINKS
Archived
World Languages Week at Wyedean School - 25th September - 29th September 2017
Open to KS3 students - join us in celebrating some of the world's most popular languages! Sign up to one of our languages workshops - we have visitors from Cardiff University to come and talk to us about the importance of learning languages, we have language and creativity workshops! Please click HERE to view the timetable for more information!
Global Citizens
At the heart of Wyedean School is the importance of creating international links and molding our students to become Global Citizens. As a British Council International School we continue to raise the profile of languages and global events throughout the school.
In September, we held a
Mandarin workshop for students, which has led to a successful weekly lunchtime lesson for KS3. We continue to be the local hub for Mandarin teaching and learning whereby our Mandarin teachers are based at Wyedean School and travel to our feeder primaries to teach them on a weekly basis. We are also currently offering a 6 week long intensive Business Mandarin course to our sixth form students and staff as part of their enrichment.
Latin
Since September 2016, the English department has been offering fortnightly Latin lessons to KS3 classes which have proven successful, particularly with regards to understanding spelling /docs/Global_Learning_Programme_Workshop_Information.pdfand grammar.
http://www.bristol.ac.uk/classics/hub/news/2016/classics-is-thriving-at-wyedean-school.html
World Day of Langauges
Every year, we celebrate World Day of Languages with our food tasting café, which is always a great success. Years 10 and 11 have just returned from a trip to Barcelona where they attended Spanish lessons at a language school and our Year 9 Spanish students will be visiting Madrid in May.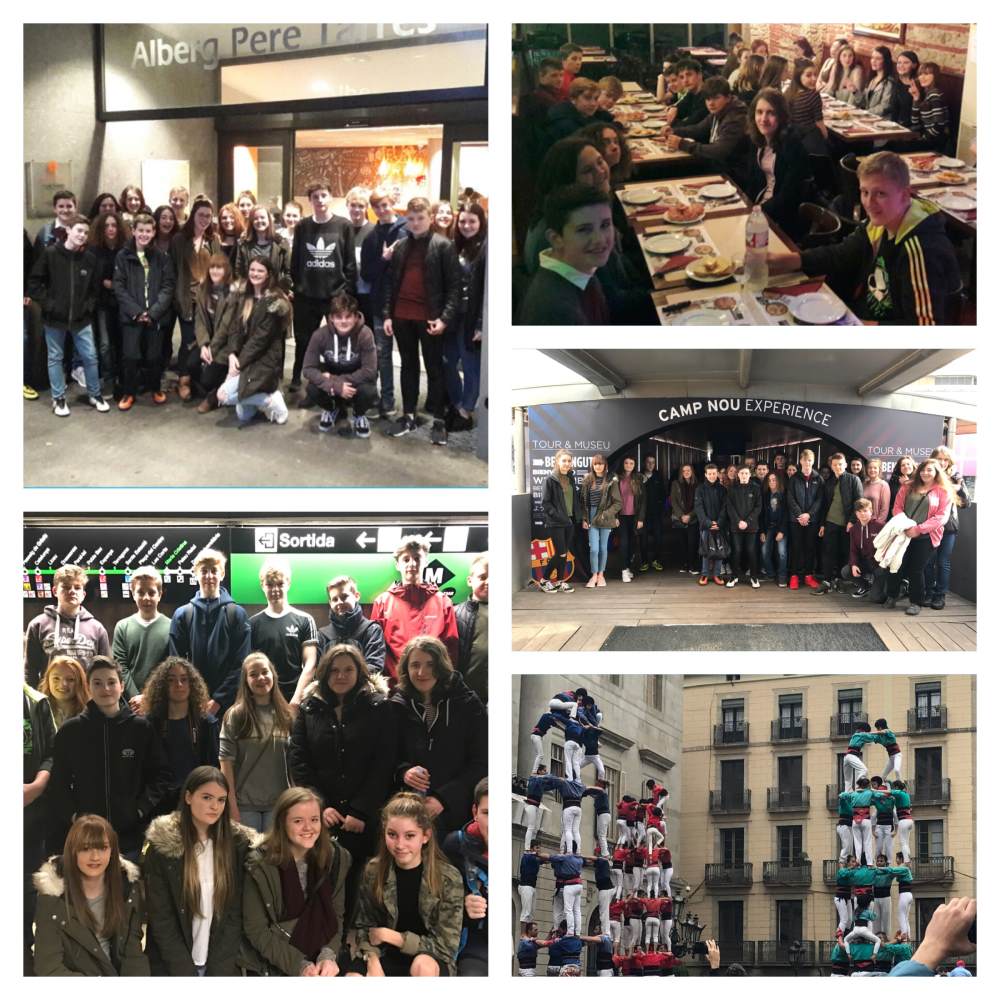 We continue to establish links with schools worldwide and the school continues to Skype with other schools around the world in collaboration with the eTwinning scheme and Skype Classroom. We have a critical thinking group, led by the Principal of the school that meets on a weekly basis to discuss global topics with schools in Moldova, Canada and France.
Our KS4 MFL classes have been exchanging written letters with their pen pals in France and Spain and our Year 7 and 8 classes will be starting their pen pal letters to France and Spain after the Easter holidays.
Our Year 9 Spanish students will be embarking on the Foreign Language Leader Award from May. This award allows students in Year 9 to teach elements of the KS2 Spanish curriculum to our Year 6 feeder primary students. The course will last around 6 weeks and will give students the opportunity to analyze the learning process as well as investigating teaching and learning strategies of their own. It will also give them the chance to become ambassadors for Languages, helping to promote the importance of modern foreign languages throughout the school and into the community.
Music
The music department has been studying African music and African dancing which resulted in a visit from the African Dance and Music Company in March. Students in Years 7 and 8 were treated to a workshop that involved learning African tribal dancing; a chance to play African instruments and also it provided an insight into African culture.
We continue to work with the language school 'In Lingua' – based in Cheltenham – on School
Integration Days. We are now one of their best schools for them to place visiting students from countries around the world, in order that they experience what a day in the British school system is like. So far this year, we have welcomed 55 Japanese students and we have another 35 visiting in July along with 38 Italian students and 20 French students in April.
We are a school that continues to promote Global teaching and learning and being a Global Learning Program Expert Centre (GLP) this year has allowed us to become a CPD hub for teachers across South Gloucestershire who wish to improve Global learning in their school. You can view the summary of our GLP sessions by following the link below:
Links to press releases:
School wins award for its international work
Link to Wyedean MFL Twitter account:
Please click HERE
Global Learning Programme Workshop
Please click HERE to download the Global Learning Programme September 2017 - October 2018