---
News & EVENTS
Keep abreast with all the News and Events happening in the Wyedean School Sixth Form department. Updated on a regular basis, we aim to bring you more news, events, clubs and those extra-curricula activities that help make Wyedean Sixth Form a happy and exciting place to be.
Wyedean School and Sixth Form Centre Continues to Excel in Mathematics and TechnologY
Wyedean School is celebrating once more with a strong set of results in both A level and BTEC qualifications. The results are a testament to the hard work of our student body and the tireless efforts of our experienced and supportive teaching staff and sixth form academic support team. We are proud of our strong relationships with parents, carers and the wider community and these results reflect our team ethos and determination to achieve the very best for our students.
Maths and Technology subjects have continued to excel with 60% of students studying Maths at Wyedean achieving an A*-B grade. We could not be more proud of our history of excellence in this area which has been further evidenced by record numbers of our students choosing to study Maths, Computing, Cyber or ICT university courses next year. Our unrivalled broad curriculum has seen successes in both traditional and vocational courses with 57% of our BTEC students achieving an A*-A equivalent grade and students in the humanities subjects achieving 72% A*-B.
Director of Sixth Form and Assistant Principal, Jonathan Lane said, "Our Sixth Formers have made a lasting impression on our school. Their superb contribution to our community through their extra-curricular work and volunteering has now been enhanced by their outstanding results. This is a fitting end to a fantastic year. Congratulations to everyone involved in this tremendous achievement. Students who deserve particular praise for an outstanding set of results are:
Carlie Bailey A*A*AC, Matthew Blore A*ABC, Tom Blore A*A*ACC , Declan Boyle: A*A*AA, Anna Brown AAA, Wesley Brown A*AB, Matthew Corney D*AA, Lewis Morgan D*AB"
Principal, Gwennan Jeremiah said, "It is fantastic to celebrate the remarkable achievements of our young people and to witness their learning and self-fulfilment as they have progressed in their schooling. At Wyedean, we pride ourselves in providing a diverse and broad range of qualifications which best meet the needs of every student; when better to see this than on results day where we can share successes, support our students and wish them well for their future aspirations, careers and university choices."
Photos left to right:
Anna Brown, Will James, Lewis Morgan, Stuart Bruton and Carlie Bailey
Photos left to right
Thomas Blore, Matthew Corney, Declan Boyle and Matthew Blore
Work Experience 2019
With social mobility in our local area remaining static compared to other parts of the country, it was inspiring to see students at Wyedean school use their work experience week to boost their future career prospects. The school's priority this year has been to improve students' social capital and employability by connecting them to industry leaders and local professionals.
The students gained some extraordinary experiences. Ben Pisacane worked at BEX Media in Gloucester where he worked with their latest drone filming technology, while Izzie Adams
produced illustrations for an app at Sugar Creative. Politics student Alicia Morgan secured a placement in Westminster alongside her local MP and budding corporate accountant, Cameron Williams, worked hard to secure a place Deloittes.
Future medics, Henry Williams and James Philips had a taste of life on the frontline of the NHS. James spent several days with a senior GP who checks everything is in order before a body is cremated, so he spent time in a morgue and crematorium as well as the surgery. Henry spent time with NHS physiotherapists and also sports physiotherapists who were treating Team GB Paralympic athletes. Henry said. 'It was an incredible privilege to work with both teams and it has confirmed that this is the path I want to take in the future.'
It was fantastic to hear that students had made the social connections that will help them progress after their A-levels. Maya Tyrrell joined a networking society for young planning consultants while Ellis Kirton made connections at EFL, an engineering company in So
uth Wales.
The school's reputation as a Cyber Security Hub School was re-inforced by Tom Carter and Shay Wearden's experience at Cyber Security Associates as well as Kara Dummett, Dan Creber and Jake Andrews who worked at Deep 3. None of these students can divulge the nature of their work! Tom said, 'Work experience in this field helps you connect the dots between learning in the classroom and the reality of working in the industry. It's definitely encouraged me to pursue a career in cyber.'
As the county faces the prospect of an aging population, it is heartening to hear that young people in the Forest of Dean and Monmouthshire are developing the skills and social connections to grow a thriving economy in our local community. We look forward to seeing these students' experiences bearing fruit in the future.
Induction Days
Well done to the new Year 12 students who gave such an excellent account of themselves during this week's Induction Days. Teachers were extremely impressed with your work ethic, positive attitude and conduct. This bodes very well for the future as it's mindset rather than ability that determines success at A-level.
We hope that that you have a lovely summer and wish you all the best on results day. If you are concerned about your grades please do get in touch via email:
sixthform@wyedean.gloucs.sch.uk
We look forward to seeing you in September!
Best wishes, from the Sixth Form team
Work experience
Year 12 students have just completed a successful work experience week, with a variety of placements secured - from Deep3 cyber security to helping people book their holidays at an upmarket travel agency.
We are looking forward to getting feedback from all of our students; we have already heard from a number who have been very enthused by the opportunity: Ben Pisacane, spent a very productive and enjoyable few days with BEX Media in Gloucester. He described his time with the company as invaluable, saying, 'They taught me practical things like how to use new editing software and got me editing photos. I also went along to a drone shoot. The technology is incredible and it's changing all the time. I learned so much just in the first day.' Ben had good feedback from the company who have invited him back this summer, and the experience has helped him to decide that he would like to do a film degree in future.
Year 12 trip to the Office of National Statistics
In June, a group of Year 12 students - most of whom are studying subjects such as economics, business, computer science and ICT - spent an enjoyable and informative day at the Office for National Statistics, gaining insight into their work and the career paths they offer.
They learned how data is collected, analysed, presented (and sometimes misrepresented), the importance of ONS statistics to inform government and how often such data is used in the media. They are now noticing how often they hear or read the words "according to the Office for National Statistics….."
University students who were there for their year in industry gave a presentation about the degree courses they are on, which has inspired several of our students to consider this route.
Year 13 Summer Ball
Our year 13 leavers had a fantastic evening at The Double Tree Hilton hotel in Congresbury for their summer ball on the 4th July. It was a lovely sunny evening and everyone enjoyed the food, music and dancing. We wish them all well for the future!
Outreach work with Oxford university
In June Miss Bishop accompanied a group of year 12 students on a trip to Somerville College, Oxford. The trip was for students who are considering applying to Oxford or Cambridge University and gave them the opportunity to experience life on campus and meet current Oxford students. The day also involved guidance on admissions, an academic taster session with a biology lecturer, a tour of Lady Margaret Hall and object handling in the Ashmoleum museum. Feedback from our students was very positive as they enjoyed the day and found it very helpful in considering whether studying in Oxford or Cambridge is for them.
Climbing the dizzy heights …

One of our year 12 students, Finn Wood, has recently competed in two European Youth Cup climbing competitions – one in Ostermundigen, Switzerland and the other in St. Pierre en Faucigny, France. He has done incredibly well, having made the finals of the Switzerland competition and coming 13th out of 45 in France, which means he just missed out on the finals there.
His position in the Switzerland finals means that he has been selected to represent Great Britain in the World Youth Climbing Championships which will be held in Arco, Italy, later in the year. Huge congratulations to Finn!
06/11/18
Amazing work from our STEM Enrichment group yesterday. Thank you Mr Forbes from Dyson for leading the project.pic.twitter.com/eAU9WoZYaL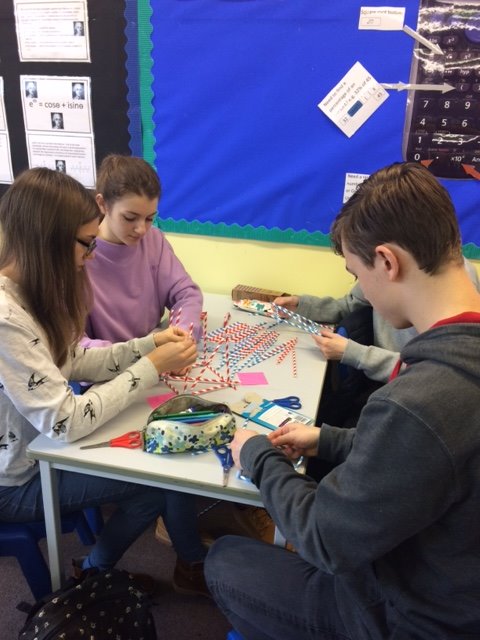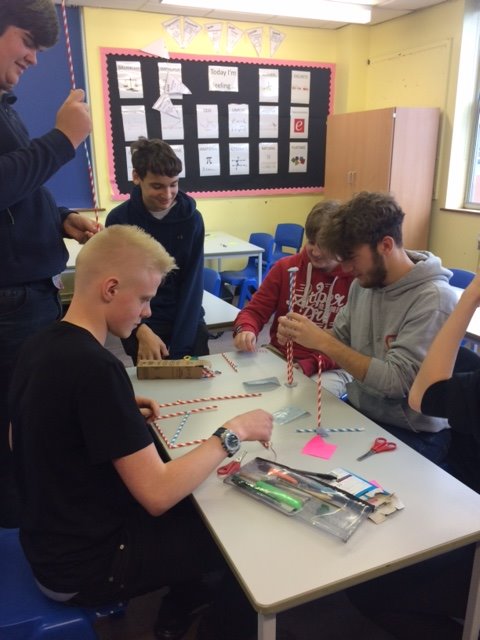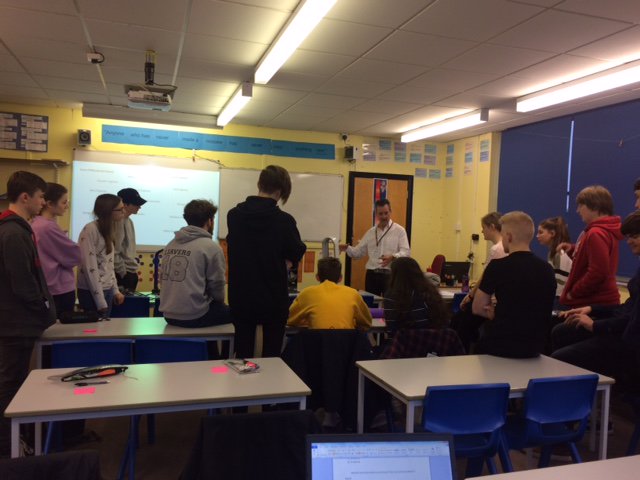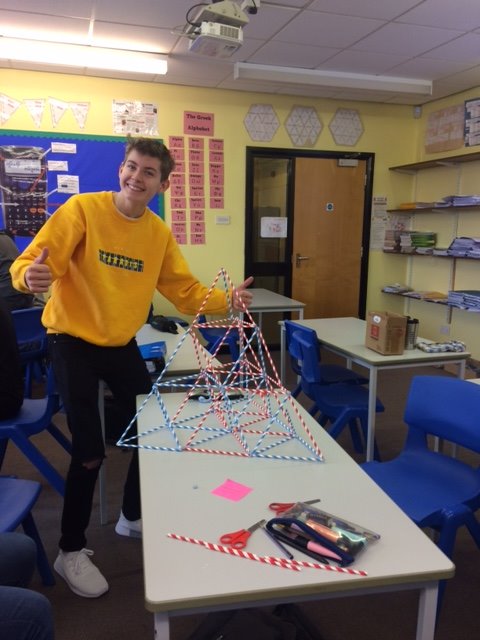 Sixth Form Induction Programme
Well done to Year 11 for attending our recent Sixth Form Induction Programme. You gave an excellent account of yourselves and teachers were very impressed. In searing temperatures you worked hard, were positive and demonstrated the maturity required for Sixth Form.
Induction Week will take place for all Year 12 applicants from Monday 9th to Thursday 12th July 2018
National Cyber Security Hub Centre
Wyedean Sixth Form is now a National Cyber Security Hub Centre. This will provide various opportunities to students and allow us to extend the curriculum in Computer Science. The National Cyber Security Centre is working with the school to provide technological equipment, visits, careers links in the aim to encourage more young people into this field of employment.
Students will be able to develop their skills through ethical hacking, robotics, gaming, programming and cyber security clubs.
Clothes appeal for Syrian refugees 27.04.18
Thank you to all of those who donated to our clothes appeal for Syri
an refugees. We had such a positive response from students and parents that we felt obliged to extend the deadline beyond Easter. I am happy to report that we have now taken all the donated items to iNeed in Chepstow.
Peter Strong, a volunteer for the charity, expressed his heartfelt thanks, stating that, "We are overwhelmed by the generosity of the parents, pupils and staff at Wyedean School. Your donations will help lots of people whose lives have been torn apart by war and persecution."
We're extremely proud of the students in Sixth Form for organising the event. Special thanks must go to Mason Clutterbuck for coming up with the idea and Ellen Durbin and Paige Hawker for organising the logistics of the endeavour.
We managed to collect over 3,000 items of clothing, ranging from coats and hats to shirts and shorts. All items will be gratefully received, I'm sure.
Year 13 Art Students 26.04.18
Amazing work from our Year 13 Art students. We're really proud of you. Well done also to the teachers for nurturing such creative and talented young people.
DT Exhibition Year 11 and 13 Final Design Solutions
WOW! What talented creative students we have @WyedeanSchool This is why we are in this job & is such a privilege to work with our young people. Proud teachers & parents at the @WyedeanDT exhibition 11 & 13 final design solutions.
Mark Harper MP 16.03.18
Thanks to #FoD MP @Mark_J_Harper in @WyedeanSchool meeting @WyedeanP students & @6thFormWyedean to discuss issues from #brexit #universityaccess #Russia #Trump & #ForestofDean local issues-with LT here discussing school funding, education policy & global learning @ForestofDeanNet
Debating Team 14.03.18
Well done Wyedean Debating Team. Sterling performance.
Alps story
Wyedean Sixth Form's reputation continues to grow thanks to
confirmation that its A-level results over the past three years have been classed as 'Outstanding' by Alps for the second time a row. The Alps accolade demonstrates the work ethic and diligence of staff and students at Wyedean Sixth Form over the past three years. This arrives on a back of an Ofsted review that that rated the school as 'Good' in February of this year. Well done, everyone!
We're still accepting applications for September 2018, but places on courses are limited due to high demand. You can contact the Director of Sixth Form via email for the latest information, or download an application form from our website.
Mr Lane - Assistant Principal and Director of Sixth Form
Please click HERE to read the press release dated 14/03/18.
Cheltenham Ladies College 24.11.17
Our students had mock university interviews at Cheltenham Ladies College, great experience for them.
Gardening Society 24.11.17
Another great day gardening with the Gardening Society. The hard work will pay off in spring!
NEC Skills Show 16.11.17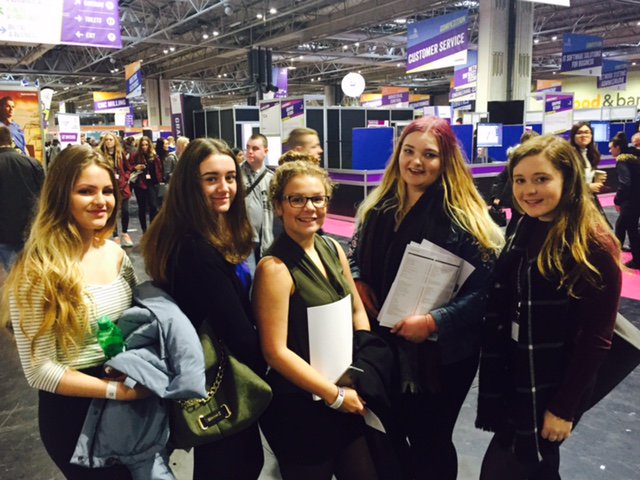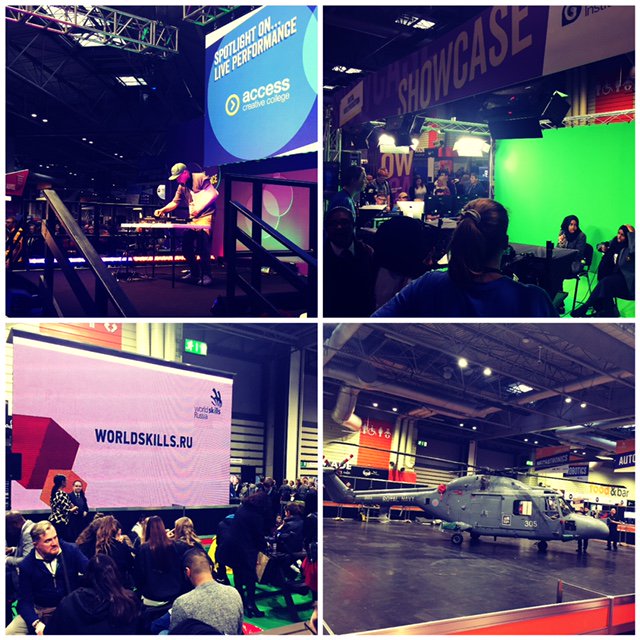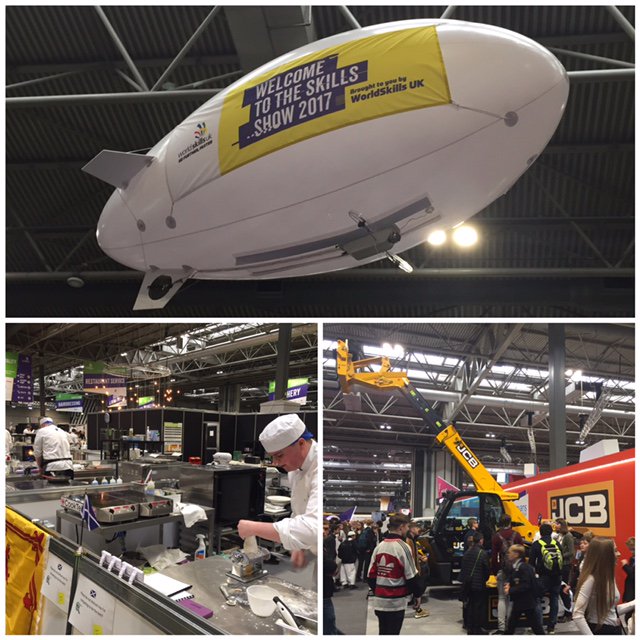 Sixth Form Enrichment: great start on the herb bed! 18.10.17
Art discussion today with Steve Thompson as part of our Lecture Series. There was more than three of us, I promise. 17.10.17
DebateClub Great 6th Form #Enrichment session. Sophistry free zone! 12.10.17
Everest Challenge 21-07-17

Well done to those who took part in the Everest Challenge. You showed superb effort and raised £120 for Cancer Research. Mr Lane
TEFL 21-07-17
Well done to all those who completed their TEFL qualification on Thursday! It was a great two days. We had 16 students who completed a rigorous two day course on Teaching English as a Foreign Language.
Retro Sports Day 14-07-17
Fantastic week with the new Year 12s. Retro sports day was a great way to end. Shame I lost the 50 sprint, badly. Next year maybe ...pic.twitter.com/2jlGZGolQx
Ambassadors' presentations 11-07-17
Wonderful presentations from the 6th Form Ambassador applicants, today. Great to have the new Year 12s voting. Lovely atmosphere.
Wyedean Mock Election Results
'Excellent' by Alps POSTED: 22-05-2017
Wyedean Sixth Form's reputation continues to grow thanks to confirmation that its A-level results over the past three years have been classed as 'Excellent' by Alps. Even more impressive are the most recent A Level successes, where results deemed as 'Outstanding' saw the school placed in the top 10% nationally for the years 2014/15 and 2015/16. The Alps accolade demonstrates the work ethic and diligence of staff and students at Wyedean Sixth Form over the past three years.
Many students are now studying at Russell Group universities, including Oxford, or higher level apprenticeships.
Crucial to the school's success has been getting the right students on the right courses. The school devotes impressive levels of time and resources on discussing students' strengths and aspirations before they enrol and guiding them towards the most appropriate courses. Wyedean also benefits from having a highly experienced and knowledgeable teaching staff who
understand their courses inside out. This, combined with a great attitude from the students, has created a recipe for success.
Director of Sixth Form, Johnathan Lane, commented that, "At a time of educational uncertainty, especially in the local area, we are delighted to have received such positive news about our A-level results. This hasn't happened by accident. It's a combination of a highly skilled and knowledgeable subject staff delivering to an ambitious and dedicated student body."
As well as offering academic rigour, Wyedean Sixth Form is also keen to offer an enriching experience. Trips are run to Auschwitz and the UN; work shadowing is done in the summer term and extra-curricular clubs are run on Wednesday afternoons. Wyedean is currently taking steps to become a 'World School' in 2018 by offering the International Baccalaureate.
The oversubscribed school is still accepting applications for September 2017, but places on courses are limited due to high demand. You can contact the Director of Sixth Form via email for the latest information.
Johnathan Lane - Director of Sixth Form
Sixthform@wyedean.gloucs.sch.uk
W

yedean Results in Top 25% Nationally Posted: 04-04-2017
This spring we received our letter from Alps Data Analysis Service c
ongratulating teachers and former students for our outstanding results over the past three years. Our results put us in the top 25% of schools nationally. Even more remarkable is the fact that our results over the past two years put us in the top 10%. Well done to all Sixth Form staff and students, past and present.
Johnathan Lane
Assistant Principal and Director of Sixth Form
Wyedean Volunteering Group

Posted: 16-12-2016

Wyedean's Volunteering Group were able to donate toys, books and clothes to Bristol Children's Hospital as a result of the kind thoughts and donations of the local community. The Sixth Form team presented staff with the items on Thursday 15 December, much to the delight of the children. They were grateful and surprised in equal measure. The students walked away feeling very satisfied with what they achieved and also grateful for the lives they enjoy.
Visit by Baroness Royall

Posted: 25-11-2016

Our students were delighted to hear about the work of Baroness Royall in the House of Lords. The students asked excellent questions and learned a great deal about Brexit, the state of politics and the work of the Lords.
USW Visit.

Posted: 25-11-2016

Thank you to Dr Lee Thomas, from the University of South Wales, for enlightening our students about advertising techniques and debates surrounding the subject. Very interesting.
"The Big Bean" grand opening

Posted: 21-11-2016
We are pleased to announce the official opening of our Sixth Form café "The Big Bean". Well done to Ms Lewis and the Hospitality students for turning your vision into reality. We look forward to welcoming our new Year 12 students and making them a hot chocolate!