WYEDEAN SIXTH FORM NEWS & EVENTS
Keep abreast with all the News and Events happening in the Wyedean School Sixth Form department. Updated on a regular basis, we aim to bring you more news, events, clubs and those extra-curricula activities that help make Wyedean Sixth Form a happy and exciting place to be.

APPLICATIONS
Please click HERE to download the Sixth Form Application Form.

Please click HERE to go to the SIXTH FORM MAIN PAGE:.

SIXTH FORM NEWS!!!

Sixth Form Christmas Newsletter
Please download the Sixth Form Christmas Newsletter HERE .

Wyedean Volunteering Group. Posted: 16-12-2016
Wyedean's Volunteering Group were able to donate toys, books and clothes to Bristol Children's Hospital as a result of the kind thoughts and donations of the local community. The Sixth Form team presented staff with the items on Thursday 15 December, much to the delight of the children. They were grateful and surprised in equal measure. The students walked away feeling very satisfied with what they achieved and also grateful for the lives they enjoy.




Visit by Baroness Royall. Posted: 25-11-2016
Our students were delighted to hear about the work of Baroness Royall in the House of Lords. The students asked excellent questions and learned a great deal about Brexit, the state of politics and the work of the Lords.




USW Visit. Posted: 25-11-2016
Thank you to Dr Lee Thomas, from the University of South Wales, for enlightening our students about advertising techniques and debates surrounding the subject. Very interesting.




Sixth Form Café opening. Posted: 21-11-2016


We are pleased to announce the official opening of our Sixth Form café. Well done to Ms Lewis and the Hospitality students for turning your vision into reality. We look forward to welcoming our new Year 12 students and making them a hot chocolate!

Sixth Form Lecture Series
Thank you to Dr Steve Thompson from Cardiff Met for helping our students with their art portfolios and applications to university.
SIXTH FORM CAFÉ
We are delighted that our Sixth Form now has a new caf&eacute in the common room. Thank you to Mrs Lewis and her Sixth Form Hospitality team for doing such a fantastic job.
WYEDEAN SCHOOL PRESS RELEASE AUGUST 2016
Posted: 25-07-2016
Record top grades at high performing Wyedean in 2016
The academic success of 2015 continues at Wyedean School in 2016 with the best ever performance of students achieving grades A*-A at A Level with around a third of all students obtaining A*-A, around two thirds of students obtaining A*-B with an overall pass rate of 99% for A Level and BTEC entries. This compares very well within Gloucestershire and across the border as well as nationally. All students have achieved either first or second choice university placement with a record number of applications to UCAS for the school. Students have obtained places at Oxbridge and Russell group universities on courses such as Maths, English Literature, History, Engineering and Medicine. A number of students have also achieved their chosen employment careers through excellent Post 16 results. This is an outstanding achievement for the school and reflects the hard work of staff, parents, governors and students.
Headteacher Rob Ford said "This is always one of the best days in school for anyone involved in education celebrating hard work, achievement and success for our young people who are looking forward to their future. The success of Post 16 education at Wyedean School is reflected not only in the 2016 record results, but in the record number of applications for this September from across Monmouthshire and the Forest of Dean of students wanting to have their post 16 education in our outstanding Sixth Form".
Director of Sixth Form Johnathan Lane said "This is an excellent set of results again and is a testament to the commitment and dedication of the all staff and students at Wyedean School".
Rob Ford
Headteacher
August 2016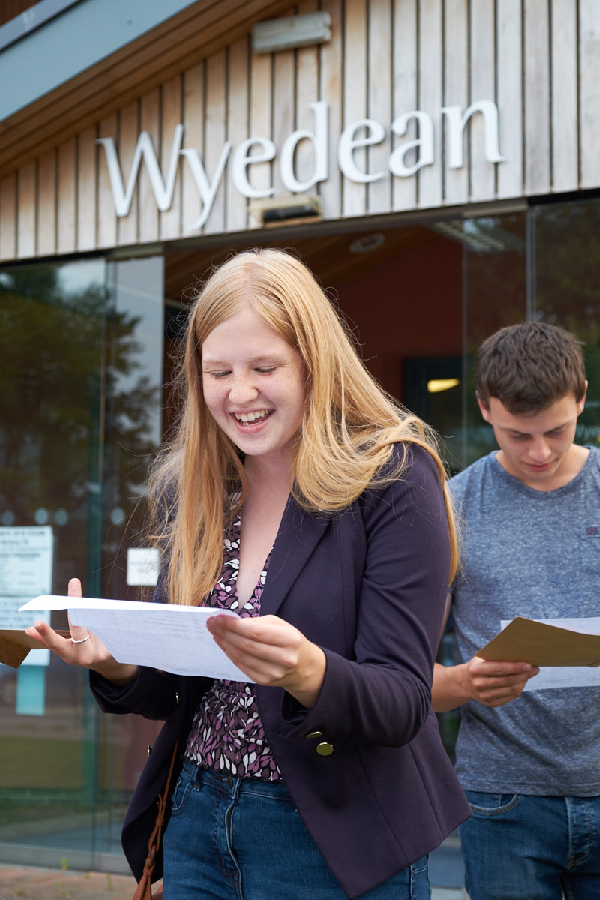 Sixth Form Sleep Out
Posted: 25-07-2016
Sixth Form students at Wyedean slept rough at the school to raise for money Shelter and awareness about homelessness. Over 60 students left their creature comforts behind and swapped their beds for sheets of cardboard. The event was a notable success, raising over &pound600 for charity, and gave the students a tiny experience of life for those much less fortunate than themselves.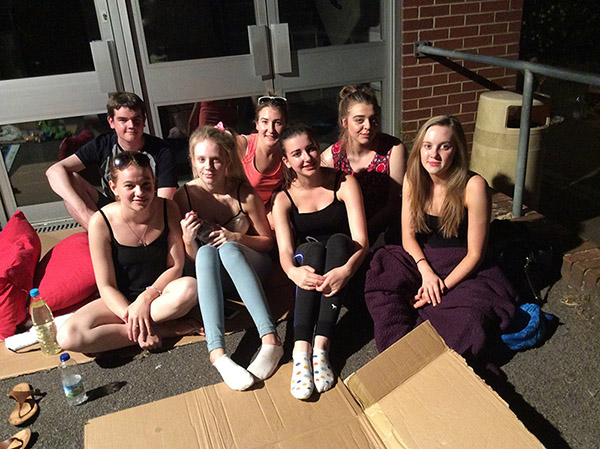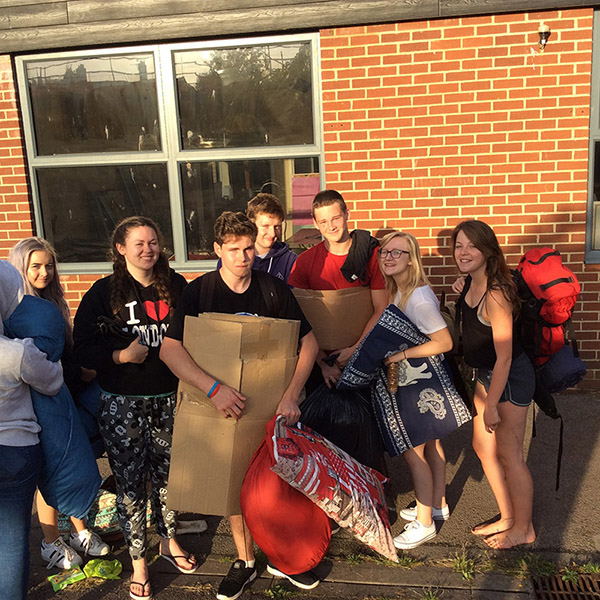 Aiming High
Posted: 20-07-2016
Wyedean Sixth Form at Cardiff Met university for lectures on finance, personal statements and life as a student.
Stretch and Challenge in Sixth Form
Posted: 13-07-2016
Nine Sixth Formers gained their Teaching English as a Foreign Language qualification today. Well done everyone and I hope this qualification opens doors for you.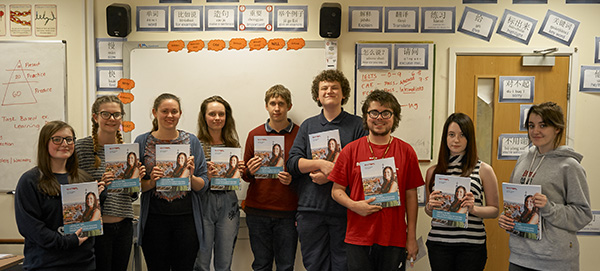 INDUCTION DAYS
Posted: 11-07-2016
We've had a short but frenetic summer term this year with much to celebrate. I would like to congratulate the new Year 12 students on their participation in our Induction Days. The three days gave students an insight into their prospective course and a glimpse of Sixth Form life. We tried to provide the students with a snapshot of what to expect in the coming two years, including the vibrancy of our community. I would like to thank our current Year 13 students for helping with the events on offer. Special thanks must go to Alex Ishmael for providing music; Shannon Acton for assisting with Mr Rugg's 'Amnes-tea' event; the Hospitality class for doing a pop-up food stand and Aimee Wildman for giving out copious amounts of strawberries and cream. Unfortunately our Welsh Cake Wednesday made no difference to the outcome of the Euro semi-final!
Retro Sports Day
A particular highlight of the Induction Days, and half term as a whole, was our Retro Sports Day. I offered myself up for humiliation in the sprint events and wheel barrow race, but the stars of the show were Iolo Fudge, Iestin Rollings and Holly Wilson. The event was so well received that we will make it a regular feature of our summer term events.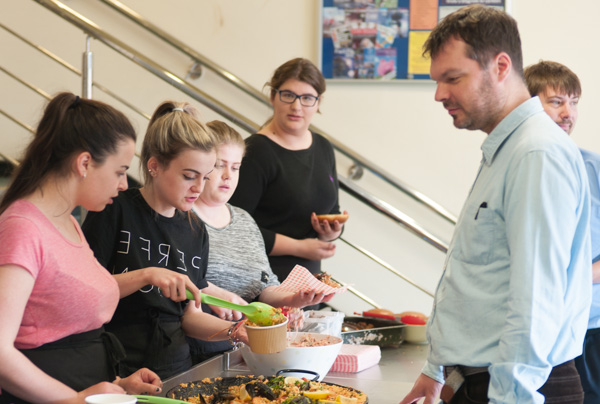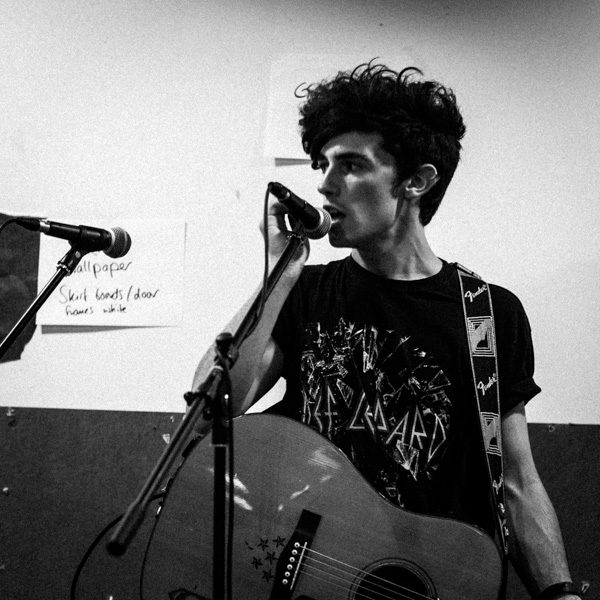 GRAND DESIGNS:
Posted: 11-07-2016
Our very own 'Grand Designs' Year 13 students helping to redecorate the Sixth Form building.
Sixth Form Induction week and NUT National Strike
20-06-2016
We're very much looking forward to having our new Year 12 students in for Induction Week, which starts on Monday 4th July. Unfortunately, due to the NUT's national strike, we cannot run lessons on Tuesday 5th July. I advise students to remain at home on that day and complete their homework or summer projects. The rest of the week is unaffected.
Record numbers of Wyedean students are aiming higher!
Despite growing anxiety about the cost of Higher Education, record numbers of students from Wyedean Sixth Form are applying to university, with nearly 10% applying to Oxford. The school's university application rate has soared to 84% this year, which is a 22% increase on last year. This achievement is even more remarkable given that the national average for state school university applications is 56%.
Director of Sixth Form, Johnathan Lane, stated that, "Applying to university is not something we cajole our students into. Our philosophy is to enable students to be the people they wish to be and help them forge their own path. It's wonderful to have so many students who wish to stretch themselves academically and take their studies to a higher level. None of this would be possible without a fantastic support system in our Sixth Form and excellent results which put our students in a superb position to further their studies".
The school is equally proud of students wishing to tread a different path. Year 13 student, Craig Hinchliffe, has led the way in finding apprenticeships and now offers advice and guidance to other Sixth Formers. Craig commented that, "Top level apprenticeships are even harder to access than university places. It's not for everyone but if you have the desire, then go for it!".
If you wish to be part of a thriving learning environment at Wyedean Sixth Form then why not visit our website and make an application. Details can be found at
www.wyedean.gloucs.sch.uk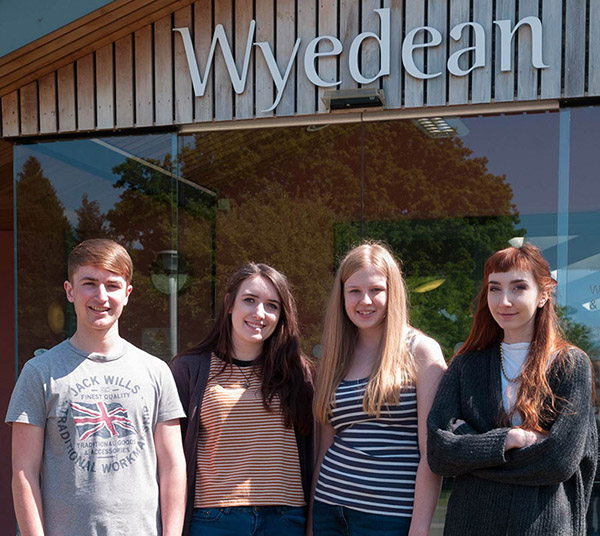 PURPLE DAY
20-05-2016
On Friday Wyedean School promoted Wear it Purple Day to remember and celebrate the life of Natasha Scott-Falber.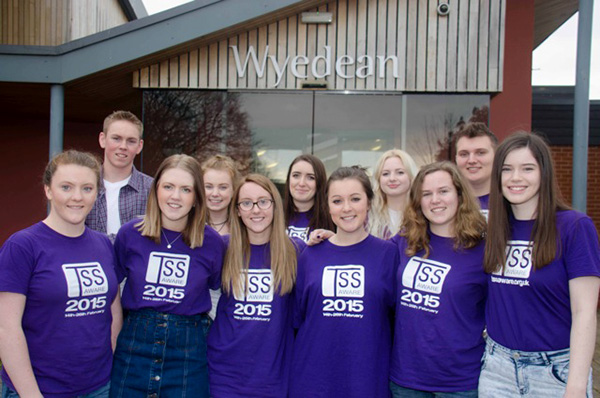 PRESS CONFERENCE WIN Posted: 15-02-2016
Wyedean Sixth Form celebrate their 2 -1 victory over Newent with a tongue-in-cheek press conference. Well done lads; good luck in round 2. Congrats to Bryn and Kai for the goals.




Money raised for Nancy School for the Deaf, Uganda.
Prior to Christmas, our students organised a charity 'Christmas Jumper Day' to raise money for some much needed malaria nets. We raised over &pound600: enough to buy 60 nets for Nancy School for the deaf. This term we hope to purchase mattresses for the students. Alongside this, we are looking forward to further developing our relationship with Nancy school and working in conjunction with their teachers to help change the world for their students.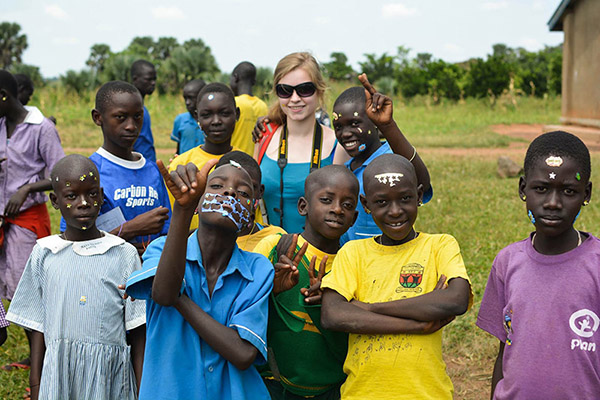 YOUTH SPEAKS AT WYEDEAN 27-01-2016
Sixth Formers at Wyedean have won Rotary Club's Youth Speaks competition for the Chepstow and District region. Tom Saunders, Sophie Drinkwater and Abbie O'Connell gave an excellent account of themselves and spoke confidently on why Britain should remain in the EU.

They have now progressed to the District Final on the 6th of February and will face tough competition from schools in Monmouth, Bristol and Malvern. We relish and look forward to the challenge.




LECTURE SERIES
Thank you to Professor Jonathan Deacon for a fascinating presentation on the psychology of marketing. The session was part of Wyedean Sixth Form's new Lecture Series.


CHEPSTOW FOODBANK
Wyedean Sixth Formers working together with Chepstow Foodbank's collection at Tesco. Long may the partnership continue.




UGANDA TRIP
Wyedean sixth formers share stories of their recent trip to Uganda with pupils at the Dell Primary School. They outlined a typical day in the life of a young person in rural Uganda and answered excellent questions from an enthusiastic audience.






WYEDEAN EVEREST CHALLENGE Posted: Tuesday 3rd November 2015
Congratulations to eleven Wyedean Sixth Formers who put their bodies to the test by undertaking an 'Everest Challenge'. The students climbed up and down the Sixth Form stairs 236 times each to raise money for charity. Head Girl, Beth Evans, deserves particular praise for organising the event from start to finish. The team used their break time, lunch time and their non-contact lessons to run up and down, while still going to lessons in between rest periods! The students involved were: Beth Evans, Lauren Watkins, Lily Wingrove, Hannah Hobbs, Jack Canavan, Jake Dawson, Sol Thompson, Sophie Thomas, Carla Hughes and Huw Gilchrist.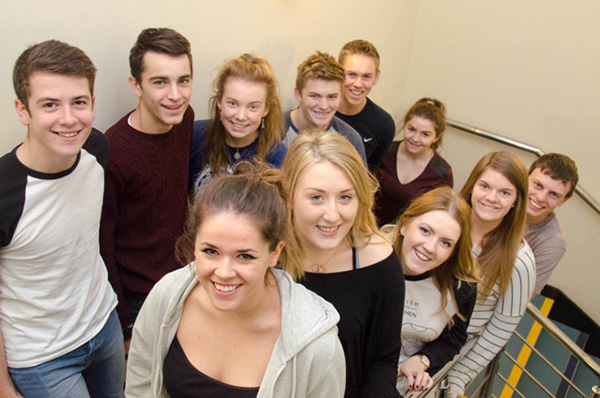 Each one of them is a credit to our school and builds upon our ethos of creating a Sixth Form community with a generosity of spirit at its core. They generated &pound169 for The Oliver King Foundation and raised awareness of Sudden Arrhythmic Death Syndrome in the process.

Lecture Series: Psychology Posted: Monday 19th October 2015
Our Sixth Form and Year 11 students were treated to a Psychology seminar from Dr Kevin Crowley from the University of Wales. The session gave a fascinating insight into studying the subject beyond A-level with a particular focus on autobiographical memory. Dr Crowley also gave advice on writing personal statements which was very well appreciated by our Year 13 students.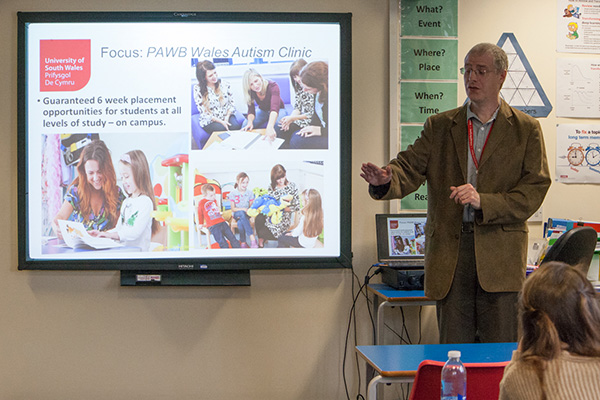 Help Calais fundraising
Posted: Monday 19th October 2015
Students and staff at Wyedean School have collected over 500 items for refugees in Calais. We have worked alongside Chepstow's Help Calais group to collect and store cloths, food and toiletries for refugees. We are proud of the partnership and will continue to assist those in need.